COCKTAIL BAR + ROOFTOP LOUNGE
BOP is a cocktail bar and rooftop lounge set in the heart of the most vibrant and renowned port of Mallorca; Puerto Portals.
BOP features cutting- edge design & architecture with two bars, a "BOP- Up" Kitchen, a large open- air terrace and a stylish indoor space – all with panoramic views over looking the marina.
Open Thursday – Sunday, BOP caters to its guests with warm & personalised service and a creative selection of cocktails. Throughout Summer, BOP has a unique approach to entertainment, presenting guests with daily DJ acts, fire & flaring shows, and acrobatic dance shows!
As well as a cocktail bar and rooftop lounge, BOP hosts special events throughout the year where international DJ's and entertainment accentuates and celebrates the venue's bold character and nature. Whether its business or pleasure, BOP is the perfect place to go and enjoy a relaxing cocktail or set the tone to party into the night!
At BOP we only work with professional mixologists to offer you the best cocktails. From unique signature cocktails created bespoke for BOP, to classics with a twist there is a cocktail for everyone. We can't wait for you to try them!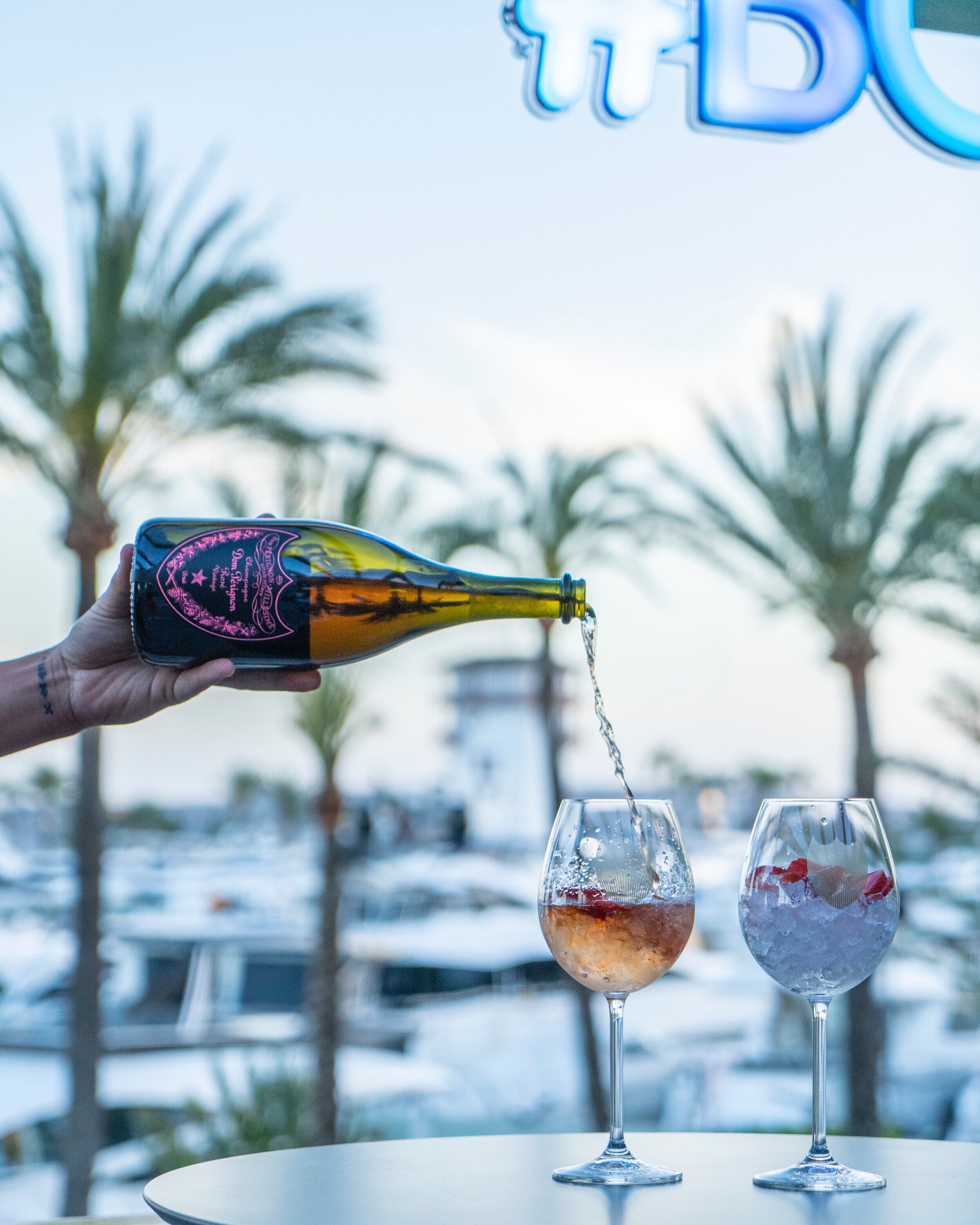 With a large array of bottles, you will always find something you fancy. From rare handcrafted Mexican Tequila and the most prestige of Champagne, to the regulars such as a bottle of Jack - you can find it all here.
BOPs Kitchen serves food though-out Summer, dishing out a wide variety of delicious Asian inspired tapas and sweet treats perfect for Social Dining. As well as meat and fish options, we are also proud to serve a range of vegan Yakitoris, Bao buns' and sides.
SUMMER 2020 MENU COMING SOON
Throughout winter BOP has DJs taking over the dance floor every Friday and Saturday night, with special guest DJs at events throughout the season. With DJs showcasing this year from Glitterbox and Defected, make sure to watch this space to find out who the next guest DJ will be..
During Summer and at Special Events BOP presents guests with a variety of performances from acrobatic routines using arial hoops and poles, choreographed routines, percussion, illusion and fire and flaring! A night at BOP will always leave you in awe and wanting more…